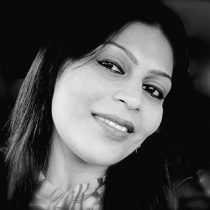 Mukta Verma, Director/ Licensee at Reliance Property has served Real Estate Industry since 2006 in Australia. She is very well respected for her professionalism and understanding of client's needs. Mukta specialises in Sales & Marketing of Existing Homes & Multi Stage Residential Projects.She can provide boutique developers, specialist services such as identification of development site, strategic project appraisals, structuring Sales and Marketing campaign for Off the Plan Project Sales. She is currently selling multi stage developments based in Sydney & Interstate, after successfully selling over 350 off the plan apartments in Sydney's North West, Central West, West & Central Business Districts, since 2014!
Mukta has also extended her services to assist local & overseas Buyers find the right investment property in minimum possible time!
She has proven abilities in achieving the best/ highest possible outcome for clients in least possible time, and this has enabled her to earn a very high percentage of referrals and repeat business. Her longevity and success in Real Estate are testament for her love and enthusiasm for this industry.
She brings professionalism, knowledge and experience in New Developments, Project Sales, Residential/Commercial Sales, Property Managements and strives for high standards of service and client care. Please contact Mukta to assist you/your business with all your Real Estate requirements.
---
Contact Details
---
Send a Message